Why Leadership?
We view leadership as the ability to mobilise others to achieve important outcomes. We believe that leadership is an activity, not a formal authority role, meaning that anyone can exercise leadership anywhere at any time.
We focus on purpose, ethics and values, developing adaptive leaders who are inquisitive and reflective. Leaders who want to make a difference and have the skills and mindset to do so.
Our Learning Model
Our Learning Model aims to change the way you exercise leadership and solve problems. We base our work on teaching best practice leadership competencies and principles, but what makes us unique is how we blend this with storytelling with purpose.
We strive to build a strong holding environment, so that we can challenge participants to step outside of their comfort zone. This is always driven with heart, purpose and ethics, with an aim to disrupt and produce change and learning.
We draw on key research from the leadership field and beyond, and continually refresh our methodology and approach to ensure we apply contemporary thinking and best practice in our programs. Our programs cater for all levels of leadership and are delivered in a range of formats.
Outcomes
Awareness and clarity of personal leadership purpose
Confidence, courage and skill exercising leadership in complex contexts
Ability to influence and mobilise others to achieve outcomes
Thoughtful and considered decision making
Awareness of the interconnectedness of our world
Diverse, unusual and enduring networks
Appreciation for the power of diversity
Our featured programs
Igniting Leadership Program
Resilient. Connected. Confident communicator. Develop the leadership skills you and your team need now and for the future.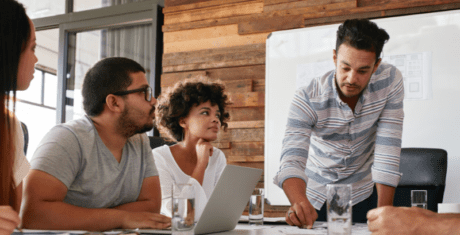 LeaderEvolution Program
Learn a new approach to leading in an adaptive way to mobilise and empower others towards desired outcomes...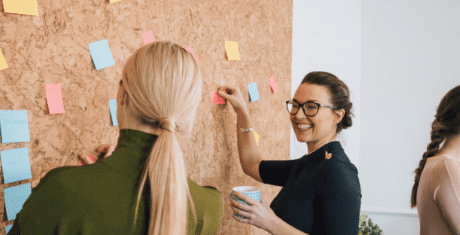 Women's Leadership Program
Learn the skills, confidence and network to lead others and be a change-maker in your organisation or community.
Customised Programs
Our delivery options are flexible, and our approach is consultative and collaborative. We tailor our programs to suit the organisational context and offer a range of format and design options to achieve the desired outcomes. This can include multi-day leadership programs of varying duration, seminars and workshops, leadership forums, psychometric profiling, and 360 assessments, coaching, mentoring, and more.
Speak to a program advisor
Not sure which program is best for you or your colleagues? Interested in registering for future programs? Our trained program advisors can find the best program for you.