Why Leadership?
We view leadership as the ability to mobilise others to achieve important outcomes. We believe that leadership is an activity, not a formal authority role, meaning that anyone can exercise leadership anywhere at any time.
We focus on purpose, ethics and values, developing adaptive leaders who are inquisitive and reflective. Leaders who want to make a difference and have the skills and mindset to do so.
Our Learning Model
Our Learning Model aims to change the way you exercise leadership and solve problems. We base our work on teaching best practice leadership competencies and principles, but what makes us unique is how we blend this with storytelling and purpose.
We strive to build a strong holding environment, so that we can challenge participants to step outside of their comfort zone. This is always driven with heart, purpose and ethics, with an aim to disrupt and produce change and learning.
We draw on key research from the leadership field and beyond, and continually refresh our methodology and approach to ensure we apply contemporary thinking and best practice in our programs. Our programs cater for all levels of leadership and are delivered in a range of formats.
Outcomes
Awareness and clarity of personal leadership purpose
Confidence, courage and skill exercising leadership in complex contexts
Ability to influence and mobilise others to achieve outcomes
Thoughtful and considered decision making
Awareness of the interconnectedness of our world
Diverse, unusual and enduring networks
Appreciation for the power of diversity
Looking to enrol into a program in 2022?
Our final leadership development program in 2022 is our Igniting Leadership Program. It's a great program for those new to leading teams or projects, or perhaps have been leading for a while and are looking to lead with more clarity and confidence.
If you are looking to enrol into a program in 2023, please keep scrolling to check out the full list of leadership development programs.
Emerging Leadership Development Programs
Igniting Leadership Program
Are you new to leading teams or projects? Or perhaps you have been leading for a while but are looking to develop a foundational understanding of what modern leadership is and how you might apply it?
Igniting Leadership Program is five day leadership program that delves into your strengths and focuses on developing your communications skills to help influence change and coach team members.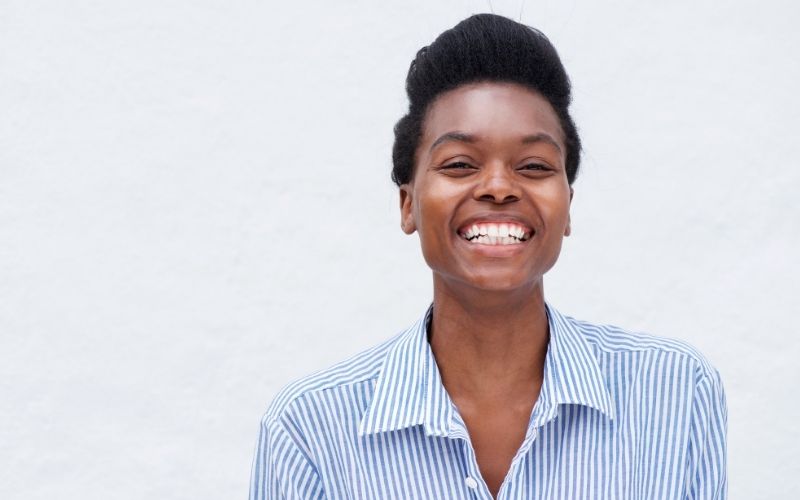 Advanced Leadership Development Programs
Developing Self, Leading Others
Gain deep insight into your current leadership style and the skills required to build trust and respect in a high-performing team.
Using the DISC Behavioural Profile to help you increase your self-awareness, overcome your barriers to change and learn to lead from a position of strength. Apply skills in coaching, having courageous conversations and leveraging the power of your team to increase effectiveness and achieve organisational outcomes.
LeaderEvolution
Are you working with multiple stakeholders and finding it difficult to make progress on something that is important to you?
Leader Evolution is a three-day intensive leadership program that provides a new approach to leading when managing change, complexity, or stubborn problems.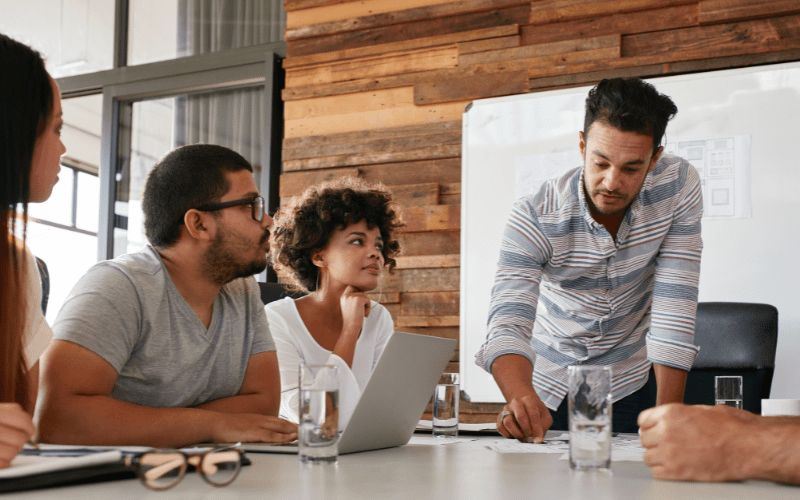 Women's Leadership Program
Our Women's Leadership Program is a three-day retreat in the Yarra Valley, offering a moment take a step back, re-align yourself with your strengths, find your voice, develop strategies for overcoming systemic barriers to women's leadership and be inspired by other women on a similar journey.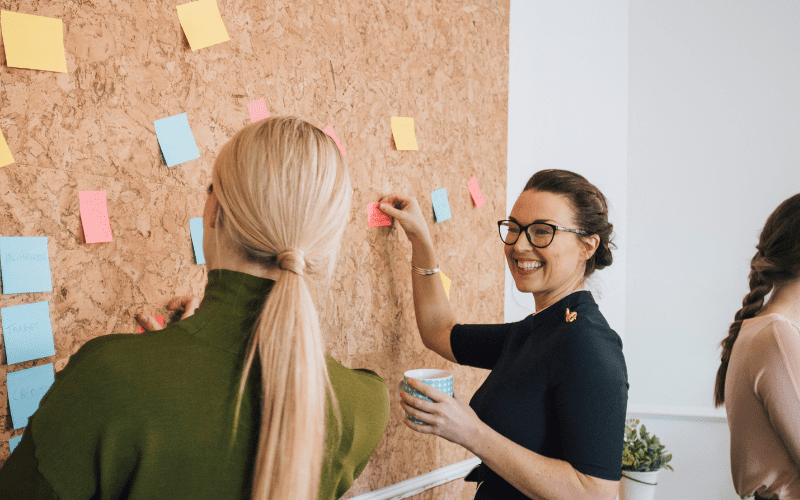 Customised Programs
Our delivery options are flexible, and our approach is consultative and collaborative. We tailor our programs to suit the organisational context and offer a range of format and design options to achieve the desired outcomes. This can include multi-day leadership programs of varying duration, seminars and workshops, leadership forums, psychometric profiling, and 360 assessments, coaching, mentoring, and more.
Speak to a program advisor
Not sure which program is best for you or your colleagues? Interested in registering for future programs? Our trained program advisors can find the best program for you.