Our Team
Leadership Victoria is an innovative, independent social enterprise. Our small and mighty team works to our shared vision of purposeful leadership for an inclusive, equitable and sustainable society and we exist to foster leadership that inspires, connects and transforms. We also acknowledge our passionate network of more than 6000 alumni who contribute to this shared and ambitious vision.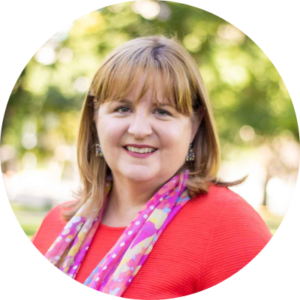 Katherine Ellis, CEO
Katherine has over 30 years' diverse leadership experience across the private, public and not-for-profit sectors, and a strong track record of developing leaders and connecting them across sectors to achieve collective impact.
Katherine is a graduate of Leadership Victoria's flagship Williamson Community Leadership Program (2007), which she celebrates as a pivotal point in her life.
Katherine comes to LV from Youth Affairs Council Victoria (YACVic), where as CEO she has forged a stronger youth sector and led innovative growth, with the challenging backdrop of the pandemic and climate disasters.  She previously worked in London as Director of Youth Affairs at the Commonwealth of Nations, focused on youth empowerment and leadership policy and programs across 53 countries. Her career also includes five years leading and transforming the Reach Foundation, as well as providing strategic advice to a variety of organisations and academic institutions.
Earlier, Katherine spent over a decade in the private sector, working both in Australia and internationally in a variety of analysis, strategy and corporate social responsibility roles.
Katherine holds a Master in Public Administration from the Harvard Kennedy School, a Master in e-Business, a Bachelor of Commerce, and a Diploma of Youth Work.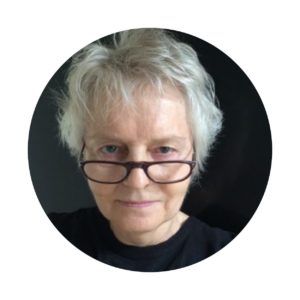 Chris Kotur (WCLP'94), LV's Leader in Residence
Chris Kotur has been actively involved in community leadership since she took part in the Williamson Community Leadership Program in 1994. Since then Chris's distinguished career has included senior executive and CEO roles, serving as a university Pro Vice Chancellor and as a council and board member, director and trustee. She is Leadership Victoria's Leader In Residence.
Chris is now a trusted adviser to government, community and public sector leaders and her skills as a strategist have been particularly valuable during times when people, organizations and authorities have attempted to solve difficult problems or adapt to major change. Chris is an expert facilitator and has worked with community leaders and authorities during many of Victoria's toughest challenges.
Chris has worked with three Royal Commissions – the Bushfires Royal Commission, the Royal Commission into Family Violence and the Royal Commission into Victoria's Mental Health System and in each instance she has continued to work with communities and agencies implementing subsequent reforms.
Chris has had first hand experience of how difficult, often unwelcome and challenging events affect people's lives and what adaptation requires of leaders at all levels. Her consultation methods are now considered best practice. She routinely works as a strategist with government departments, local councils, and leadership teams and with community and NFP groups and serves on key government expert panels.
Apart from degrees in Arts and Education Chris undertaken extensive leadership and management development at Harvard University.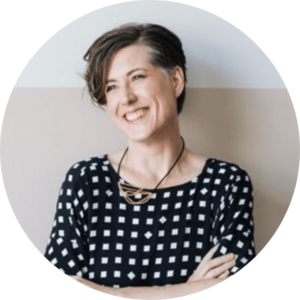 Dr Katy McDevitt, Facilitator and Designer
Dr Katy McDevitt was born in London to a teacher mum and Special Education Needs counsellor dad, and since moving to Australia in 2008 she has focused on empowering people's learning and growth in various contexts, based for 10 years on Kaurna lands in Adelaide and more recently on Woi Wurrung (Wurundjeri) and Boon Wurrung (Bunurong) lands here in Victoria. 
Katy brings 20 years of lived leadership experience to her role with Leadership Victoria and she has been a keen practitioner of Adaptive Leadership since around 2015. Katy has benefited greatly from educational opportunities throughout her life and is proud to have played a role in reshaping how people learn for the future, through leadership roles in the university, adult learning and start-up spaces, including significant remits with Adelaide University, Pearson and creative start-up HEX. 
As a life-long, career-wide learner, a practised facilitator and coach, Katy draws deeply on reflective, experiential learning approaches to craft opportunity and hold space for meaningful change to happen at individual, team, and organisational scales.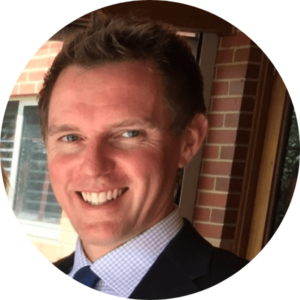 Tony Boerkamp, Corporate Services Manager
Tony graduated with a Bachelor of Commerce from Melbourne University, is a member of the Chartered Accountants Australia and New Zealand and has diverse professional experience in senior business partnership roles over the last 20+ years.
Having worked in large to small organisations including with the Melbourne 2006 Commonwealth Games Committee and Vancouver 2010 Winter Olympic & Paralympics Games Organisation, Tony has gained in-depth knowledge and experience across all business aspects, including strategy, finance, human resources, governance and risk, project management, information technology, and marketing. He has also represented various organisations as Company Secretary.
Tony commenced with Leadership Victoria as our Corporate Services Manger in March 2021. He has brought a new level of professionalism, passion, and advice, that have provided the LV Board and team with improved business information to make more informed and purposeful decisions.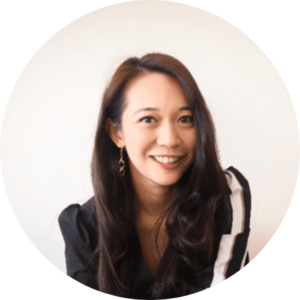 Eugene Ezra, Events and Programs Coordinator
Eugene is an event professional who is passionate about contributing to a greater purpose. After coming to Australia in 2011, she first joined student organisations where she learned that serving communities led to internal growth and accomplishment. She began her leadership and event training by participating in a charity project, focusing on improving welfare for underprivileged youths through education and innovative financing. She then continued the event journey, managing and delivering charity events to provide funding and educational opportunities for children with special needs in Indonesia. Passionate about people, leadership and successful events, she has been exploring the industry ever since, including cultural, theatrical, private and corporate events. 
Eugene earned her Bachelor of Communication, focusing on areas of advertising, campaigns & events, and continued with her master's degree study in early childhood education, which she completed in 2016. Her strong background in organisations had assisted her to professionally work in both event and education sectors. 
Enthusiastic to be a part of Leadership Victoria, she aims to amplify her communication, dedication and confidence to make an influential impact on the communities.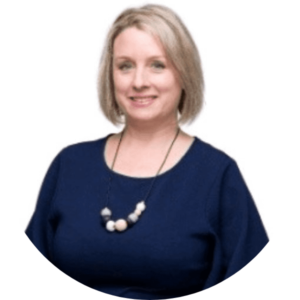 Lauren McCoy, Business Development and Sales
Lauren is a passionate consultant and sales professional with a passion for leadership and organisational development. Lauren joins the team as our Business Development and Sales Lead.
With over 15 years of experience in supporting and guiding organisations to help them achieve their development and business goals. Lauren has worked extensively with Government, Private and Non-profit sectors to develop effective, efficient and long-lasting solutions.
Lauren has experience in business coaching, consultancy, change management, facilitation, psychometrics, strategy building and leadership development. Lauren loves partnering with leaders and organisations to achieve their goals and is looking forward to helping you change the world, one leader and one organisation at a time.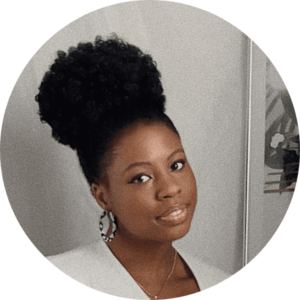 Nkosi Ndlovu, Events and Programs Coordinator
Graduating with a Bachelor of Commerce and beginning her career in digital media, Nkosi developed a strong foundation in connecting with clients and delivering outcomes that exceed expectations.

She then ventured outside of media world, establishing her event experience through cultural, community–based events. These focused on showcasing and highlighting the talent of the African
youth through festivals and performances to the broader community. This merged her passions of diversity and inclusion with organising memorable events that leave a lasting effect.
This is something Nkosi aims to continue as part of Leadership Victoria, expanding her knowledge of leadership through a wider lense as well as making a positive impact on the community.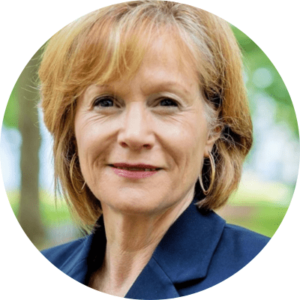 Dr Anne Hartican, Facilitator and Designer
Dr. Anne Hartican is a Melbourne | Naarm born and bred leadership and organisational development specialist with a depth of experience in working with government and health sectors. Through her work with a broad range of organisations Anne has built a reputation for assisting leaders strengthen their impact and organisations drive meaningful cultural change. In working with clients Anne draws on extensive experience in both public and private sector organisations as a senior manager where she was responsible for organisational mergers, workforce restructures, managing large change projects, commissioning new facilities and services and developing work unit effectiveness and performance.  
Anne's depth of experience in managing large workforces, coupled with her consulting and research expertise, provide a solid foundation for her leadership and organisational culture development work. Her approach to enhancing leadership capability and organisational performance is underpinned by a sophisticated knowledge of leadership, organisation development and group dynamic theories. Anne also draws on her highly developed diagnostic and facilitation skills to support clients deal effectively with complex adaptive organisational challenges as well as interpersonal challenges. 
Anne is a published author on leadership. Her published works include The Character of Leadership (2006) and articles in Leadership & Organization Development Journal and the Monash Business Review.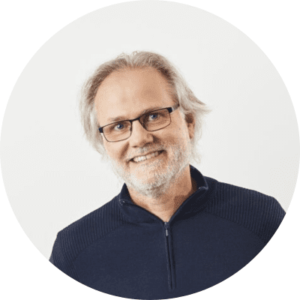 Jon Eddy
Jon Eddy combines a rare mix of extensive, organisational leadership experience and a deep expertise in coaching, leadership development, team development and culture and engagement consulting. In a business career that spanned 27 years Jon gained experience through a broad variety of roles. He has been educated in system thinking disciplines, and sees things from multiple and often different perspectives, while helping others to do the same, to tackle personal and organisational challenges in new ways.
Jon is regularly asked to support people tackling organisational, public policy or community challenges in partnering with multiple, often difficult stakeholders. A key theme in Jon's work with those seeking career development and progress is helping them to find where their strengths and passions intersect with opportunity and the unexpectedly broad options that arise from there. In particular, he helps people to accelerate their process of personal evolution, through identifying new approaches to replace old ones that have passed their useful date. Jon has helped innumerable high potential people to make the challenging transition from manager to leader and to leader of leaders. He is highly experienced and effective in working with leaders at all levels and in government, community, for-purpose and business settings. He is a director of two organisations in the not-for-profit sector, including the Australian Adaptive Leadership Institute (AALI), of which he is chair. He is also a member of the advisory board of an organisation that provides grants to not-for-profits.
Jon is an accredited Level III Executive Coach through the Institute of Executive Coaching & Leadership and in 2011 Jon completed The Art & Practice of Leadership Development at Harvard's Kennedy School, studying under Professors Ronald Heifetz, Marty Linsky and Robert Kegan.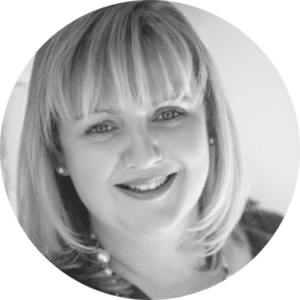 Nell Wilson
Nell Wilson was 'born and raised' in Melbourne on the lands of the Boon Wurrung people. Her dad was also born on Boon Wurrung (Bunurong) land and her Mum on Taungurung land.  She also has a great affiliation with the lands and peoples of Jinibara on the Sunshine Coast, where she spent most of her school holidays as a kid with her dad, playing in the tall sand dunes and swimming in the beautiful seas and rivers.  Raised by a loving and hard-working single Mum, who also lives and works on the Boon Wurrung (Bunurong) lands here in Melbourne with her two dogs 'Indy & Finn'. 
Nell has spent over 20 years, working with leaders across Australia and internationally, from incredibly diverse industries and sectors, helping them to define the kinds of leaders they want to be, supporting them to lead authentically, intentionally and with purposeful impact. 
Nell brings over 25-years' experience as a leadership practitioner to Leadership Victoria whilst also having had a number of senior leadership roles in large organisations across Australia.  Nell studied Adaptive Leadership at Harvard with Ron Heifetz and Marty Linsky in 2015 and has worked with thousands of leaders locally and around the world to identify, navigate and solve adaptive problems.  
Nell considers herself to also be a 'student' of leadership as she is constantly learning with and from the leaders she works with both as a facilitator, coach and consultant.