Our Team
Leadership Victoria is an innovative, independent social enterprise. Our small and mighty team works to our shared vision of purposeful leadership for an inclusive, equitable and sustainable society and we exist to foster leadership that inspires, connects and transforms. We also acknowledge our passionate network of more than 6000 alumni who contribute to this shared and ambitious vision.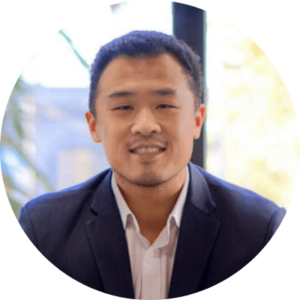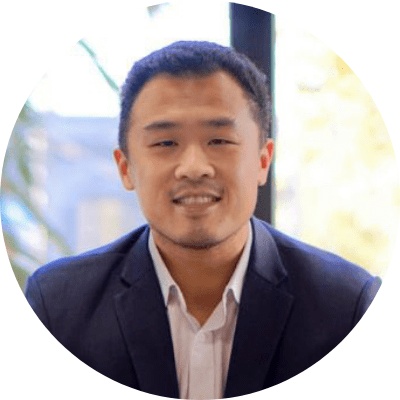 Scott Ko, Acting CEO
By way of a quick intro, I'm an alum of LV's Start Leading program in 2019. My professional background is… shall we say pivot-y. My career to date has spanned everything from management consulting in the Victorian Public Sector, launching a financial literacy app aimed at students, and founding a social enterprise in the arts. Connecting these disparate dots is a strong passion for social impact, human-centred leadership, and systems thinking.
What energises me more than anything is working with different people with a diverse spectrum of experiences to tackle complex challenges. Whilst that might sound exciting as a sentiment, I'm also mindful that in practice, genuine collaboration can be tough. That's why I believe in the important work that we do at Leadership Victoria; to foster and empower purposeful leadership for the community.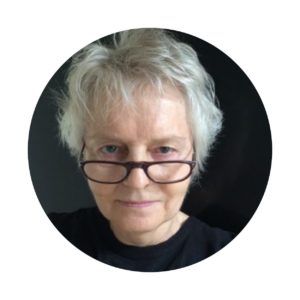 Chris Kotur (WCLP'94), LV's Leader in Residence
Chris Kotur has been actively involved in community leadership since she took part in the Williamson Community Leadership Program in 1994. Since then Chris's distinguished career has included senior executive and CEO roles, serving as a university Pro Vice Chancellor and as a council and board member, director and trustee. She is Leadership Victoria's Leader In Residence.
Chris is now a trusted adviser to government, community and public sector leaders and her skills as a strategist have been particularly valuable during times when people, organizations and authorities have attempted to solve difficult problems or adapt to major change. Chris is an expert facilitator and has worked with community leaders and authorities during many of Victoria's toughest challenges.
Chris has worked with three Royal Commissions – the Bushfires Royal Commission, the Royal Commission into Family Violence and the Royal Commission into Victoria's Mental Health System and in each instance she has continued to work with communities and agencies implementing subsequent reforms.
Chris has had first hand experience of how difficult, often unwelcome and challenging events affect people's lives and what adaptation requires of leaders at all levels. Her consultation methods are now considered best practice. She routinely works as a strategist with government departments, local councils, and leadership teams and with community and NFP groups and serves on key government expert panels.
Apart from degrees in Arts and Education Chris undertaken extensive leadership and management development at Harvard University.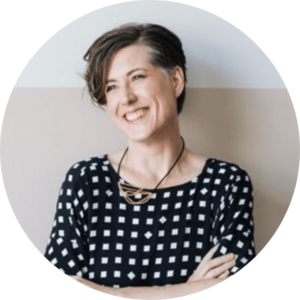 Dr Katy McDevitt, Facilitator and Designer
Dr Katy McDevitt was born in London to a teacher mum and Special Education Needs counsellor dad, and since moving to Australia in 2008 she has focused on empowering people's learning and growth in various contexts, based for 10 years on Kaurna lands in Adelaide and more recently on Woi Wurrung (Wurundjeri) and Boon Wurrung (Bunurong) lands here in Victoria. 
Katy brings 20 years of lived leadership experience to her role with Leadership Victoria and she has been a keen practitioner of Adaptive Leadership since around 2015. Katy has benefited greatly from educational opportunities throughout her life and is proud to have played a role in reshaping how people learn for the future, through leadership roles in the university, adult learning and start-up spaces, including significant remits with Adelaide University, Pearson and creative start-up HEX. 
As a life-long, career-wide learner, a practised facilitator and coach, Katy draws deeply on reflective, experiential learning approaches to craft opportunity and hold space for meaningful change to happen at individual, team, and organisational scales.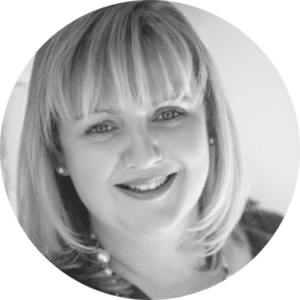 Nell Wilson, Facilitator and Designer
Nell Wilson was 'born and raised' in Melbourne on the lands of the Boon Wurrung people. Her dad was also born on Boon Wurrung (Bunurong) land and her Mum on Taungurung land.  She also has a great affiliation with the lands and peoples of Jinibara on the Sunshine Coast, where she spent most of her school holidays as a kid with her dad, playing in the tall sand dunes and swimming in the beautiful seas and rivers.  Raised by a loving and hard-working single Mum, who also lives and works on the Boon Wurrung (Bunurong) lands here in Melbourne with her two dogs 'Indy & Finn'. 
Nell has spent over 20 years, working with leaders across Australia and internationally, from incredibly diverse industries and sectors, helping them to define the kinds of leaders they want to be, supporting them to lead authentically, intentionally and with purposeful impact. 
Nell brings over 25-years' experience as a leadership practitioner to Leadership Victoria whilst also having had a number of senior leadership roles in large organisations across Australia.  Nell studied Adaptive Leadership at Harvard with Ron Heifetz and Marty Linsky in 2015 and has worked with thousands of leaders locally and around the world to identify, navigate and solve adaptive problems.  
Nell considers herself to also be a 'student' of leadership as she is constantly learning with and from the leaders she works with both as a facilitator, coach and consultant.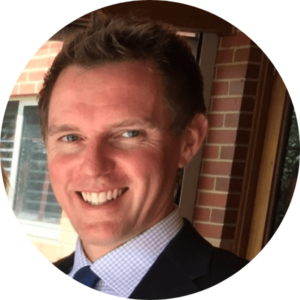 Tony Boerkamp, Corporate Services Manager
Tony graduated with a Bachelor of Commerce from Melbourne University, is a member of the Chartered Accountants Australia and New Zealand and has diverse professional experience in senior business partnership roles over the last 20+ years.
Having worked in large to small organisations including with the Melbourne 2006 Commonwealth Games Committee and Vancouver 2010 Winter Olympic & Paralympics Games Organisation, Tony has gained in-depth knowledge and experience across all business aspects, including strategy, finance, human resources, governance and risk, project management, information technology, and marketing. He has also represented various organisations as Company Secretary.
Tony commenced with Leadership Victoria as our Corporate Services Manger in March 2021. He has brought a new level of professionalism, passion, and advice, that have provided the LV Board and team with improved business information to make more informed and purposeful decisions.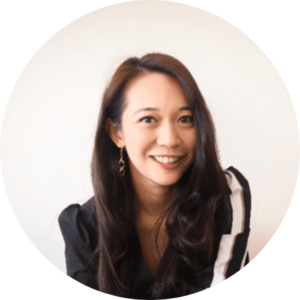 Eugene Ezra, Events and Programs Coordinator
Eugene is an event professional who is passionate about contributing to a greater purpose. After coming to Australia in 2011, she first joined student organisations where she learned that serving communities led to internal growth and accomplishment. She began her leadership and event training by participating in a charity project, focusing on improving welfare for underprivileged youths through education and innovative financing. She then continued the event journey, managing and delivering charity events to provide funding and educational opportunities for children with special needs in Indonesia. Passionate about people, leadership and successful events, she has been exploring the industry ever since, including cultural, theatrical, private and corporate events. 
Eugene earned her Bachelor of Communication, focusing on areas of advertising, campaigns & events, and continued with her master's degree study in early childhood education, which she completed in 2016. Her strong background in organisations had assisted her to professionally work in both event and education sectors. 
Enthusiastic to be a part of Leadership Victoria, she aims to amplify her communication, dedication and confidence to make an influential impact on the communities.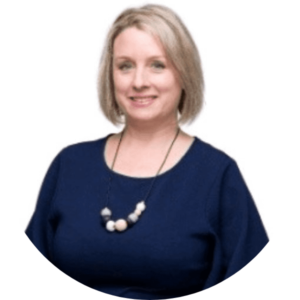 Lauren McCoy, Business Development and Sales
Lauren is a passionate consultant and sales professional with a passion for leadership and organisational development. Lauren joins the team as our Business Development and Sales Lead.
With over 15 years of experience in supporting and guiding organisations to help them achieve their development and business goals. Lauren has worked extensively with Government, Private and Non-profit sectors to develop effective, efficient and long-lasting solutions.
Lauren has experience in business coaching, consultancy, change management, facilitation, psychometrics, strategy building and leadership development. Lauren loves partnering with leaders and organisations to achieve their goals and is looking forward to helping you change the world, one leader and one organisation at a time.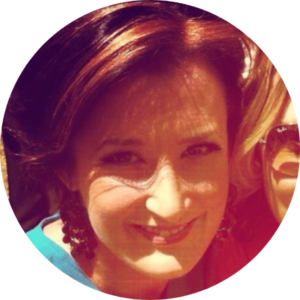 Leissa Van Saane, Programs Manager
Born on lands of the Palawa people, Leissa is now living on the lands and waters of the Woiwurrung people. Leissa manages the program delivery across all Leadership Victoria programs.
Program Management professional with extensive Human Resources, Occupational Health and Safety and Communications experience. She has highly developed Stakeholder Engagement skills, with a particular focus and interest on supporting the delivery of programs to Culturally and Linguistically Diverse Communities and for bespoke audiences. Leissa is one of the key voices for Leadership Victoria and leans on her highly developed Stakeholder Relationship skills when collaborating with clients in Government, Corporate and Not for Profit sectors.
Leissa is passionate about developing community, be it in her beloved local community of Albion, but also within the other communities she's a part of; like her favourite MMA club.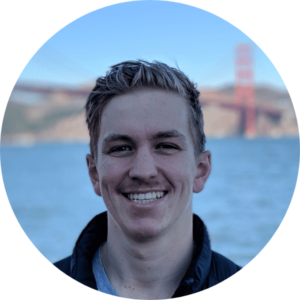 David Middlemast, Marketing and Communications Lead
David is Marketing Strategist with more than 7 years' experience in strategically mapping out and sequencing marketing campaigns, as well as the execution of different marketing activities including email marketing, social media, content marketing, Google and Meta Advertising.
Jargon aside; he helps people find what they are looking for at the right time.
When he's not doing that, he's hanging out his wife and pooch or walking the fairways of his local golf course.
Our Board
Leadership Victoria is an independent Not for profit. We are a charity and a social enterprise. LV Board Members contribute their time pro-bono to our mission: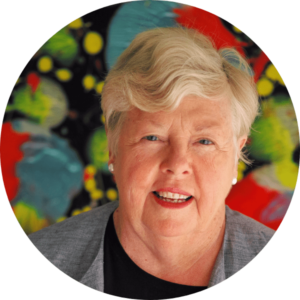 Christine Nixon AO, APM - Chair, Leadership Victoria
Former Chief Commissioner of Victoria Police, Christine Nixon AO, APM has been appointed Chair of Leadership Victoria, marking a significant milestone for the not-for-profit social enterprise at a time when strong leadership has never been more vital.
As the first female Chief Commissioner of Victoria Police, leading 14,000 staff between 2001 and 2009, and leading the Victorian Bushfire Recovery after the 2009 Black Saturday Bushfires, Christine is uniquely positioned to understand the challenges and opportunities of leadership in today's society.
Commenced as LV Board Member: 2022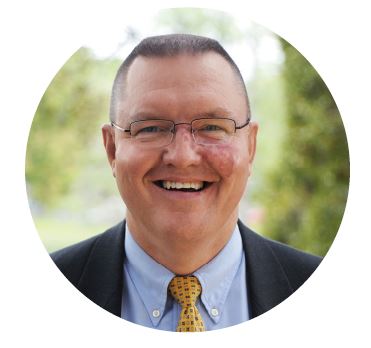 Jed Macartney OAM - Chair, Leadership Victoria Foundation (WCLP'05)
Jed has a portfolio of non-executive director interests after a successful career in the not for profit, corporate and government sectors. He has an MBA and Dipeng (Aircraft) and is a Graduate member of the Australian Institute of Company Directors.
His most recent role was in the NFP sector as the CEO of Independent Disability Services. Before entering the NFP sector, Jed held senior commercial roles in the rail and aviations sectors, including starting a locomotive manufacturing business during his Williamson year in 2005.
He started his career in the RAAF as a technician and rose to Senior Officer level and was awarded the Order of Australia Medal in 1997 for his services to RAAF Transport Aircraft engineering and logistics.
In addition to LV, Jed is currently actively involved in the community as a Board Member for the Melbourne Forum, Member of the Queen Victoria Markets Committee of Trustees, President of the Essendon Canoe Club and a volunteer broadcaster at community radio station 3RRR. He is a Past Chair of the YMCA Bridge Project Community Council and a past President of the Melbourne Rugby Union Football Club.
Commenced as LV Board Member: 2010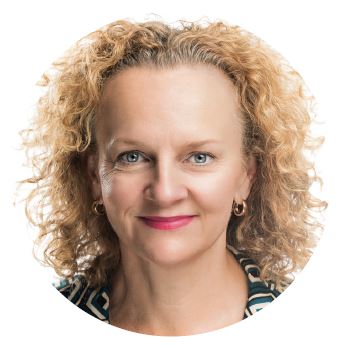 Clare Amies (WCLP'11)
Clare is CEO of genU. She was previously CEO of WorkSafe Victoria and held a number of executive roles in Executive Director of Insurance at WorkSafe and held a joint executive position with the Transport Accident Commission and WorkSafe in Health Strategy, before she became CEO.
Previous to this, Clare was the CEO of Western Region Health Centre. Clare is a Harvard graduate, holds a Bachelor of Arts, Bachelor of Social Work, Master of Social Work and Graduate Certificate in Public Policy and Management. She is a Graduate Member of the Australia Institute of Company Directors and a Williamson Leadership Program alumna from 2011.
Commenced as LV Board Member: 2016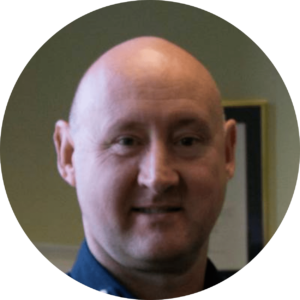 Mark Langhorn (WCLP'18)
Mark is an Inspector with Victoria Police with a background in strategic planning and risk management. Mark has worked across government to shape the policy agenda with the purpose of improving community safety outcomes. In 2019, Mark partnered with LV to develop the Greater Dandenong Young and Emerging Community Leaders Program which received a Multicultural Award for Excellence from the Governor of Victoria.
Mark is a current committee member of Scleroderma Victoria. He is a Churchill Fellow and holds a Master in Public Policy and Administration, Master in Research and Graduate Diploma in Executive Leadership. He is passionate about developing leaders and enjoys giving back to LV as a guest speaker for both the Williamson and Cardinia Community Leadership Programs.
Commenced as LV Board Member: 2020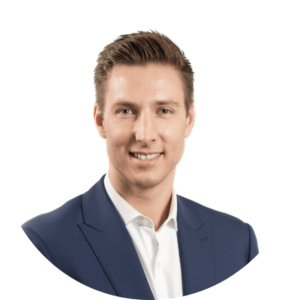 Jarrod McLauchlan (WCLP'15)
Jarrod is a Senior Partner with Davidson Executive & Boards and has more than 15 years' executive search experience across the public, private and not for profit sectors.
Having had a long association for more than a decade with Leadership Victoria, firstly as a corporate partner and then as a participant and alumni, Jarrod has completed the NFP Board Orientation Program (2013) and Williamson Community Leadership Program (2015). Highly networked, Jarrod will be working with the Leadership Victoria team to drive an alumni engagement strategy to amplify the organisation's impact.
A father of two young boys and a passionate and engaged leader, Jarrod is motivated by the aspiration of a connected and strong community and understands the key role which Leadership Victoria can play in realising this. He holds a Bachelor of Business from RMIT majoring in Human Resource Management and is a corporate member of the Melbourne Chamber of Commerce, IPAA Victoria and LG Pro.
Commenced as LV Board Member: 2020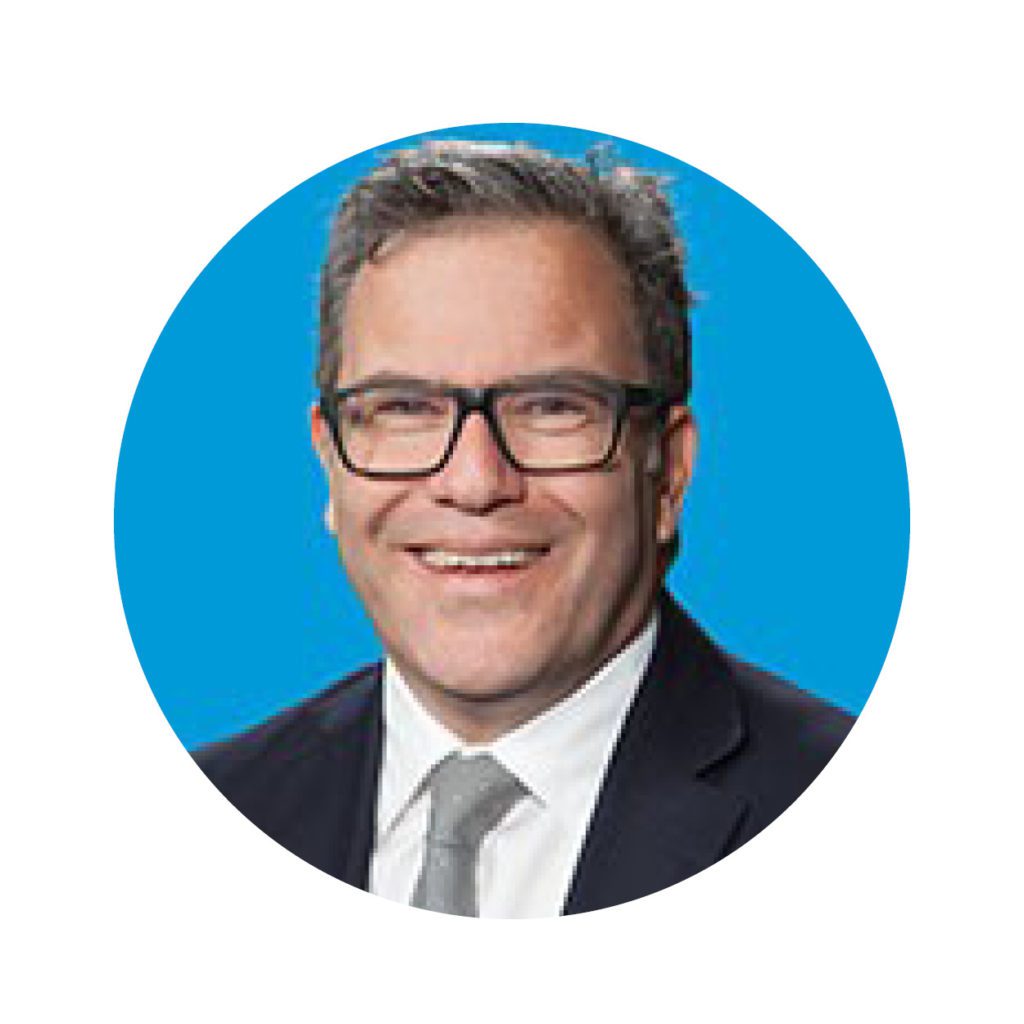 Guy Mendelson (WCLP'11)
Guy is the Managing Director, Business Owners at ANZ.  He is responsible for ANZ's Business Owner Portfolio, including propositions, products and key customer journey's. Guy joined ANZ in 1999 and has held a number of key executive positions such as General Manager, Small Business Banking, Head of Asset Finance, Transaction Banking and Commercial Broker, State Manager Business Banking, Victoria, Head of Commercial Cards and Head of Personal Loans.
Outside of ANZ, Guy is a shareholder and advisor to a start-up business focused on providing digital e Learning solutions to Australian secondary schools.  He is also a member of the Audit and Risk Committee for the Brotherhood of St Laurence. Guy completed the Williamson Leadership Program in 2011, has been a frequent guest presenter at the Igniting Leadership Programs over the past four years and shares a deep interest in and passion for LV.
Commenced as LV Board Member: 2020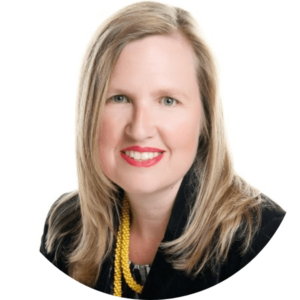 Emma Olivier (WCLP'18)
Emma is a Managing Director at Accenture and has over 25 years experience in unlocking value by building high-performance teams and creating sustainable environments for people to be their best. She has worked in diverse locations and across 8 countries (including South Africa, Singapore, Hong Kong, Italy, UK, Denmark and the US) with the common themes of flexibility and adaptability.
Emma is an active volunteer in her local community and volunteers at Black Rock and Hampton life-saving clubs, and is Victoria's first one-armed Lifesaver. Emma is also currently serving on Lifesaving Victoria's Audit, Finance and Risk Committee. In addition, Emma is a current member of the Bayside Council Disability Advisory Committee.
In 2018, she participated in the Williamson Community Leadership Program run by Leadership Victoria. In 2021, she was a nominee for Citizen of the year in the Bayside Council for Australia Day 2021.
Commenced as LV Board Member: 2021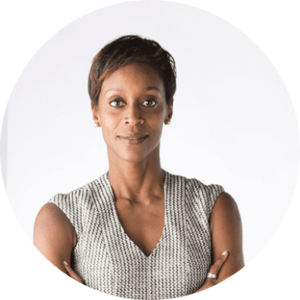 Zione Walker
Zione is a lawyer, social entrepreneur and Executive within the Victorian Public Service. She is the co-founder of Incubate Foundation and founder of Change Architex. Zione has experience in systemic, structural and organisational change. She has worked at Victoria Police, Womens Legal Service, Victoria Legal Aid, the Victorian Aboriginal Legal Service and now works as a Director within the public service.
Significant work she has led in her various roles include, some of the most significant family violence reforms in the family law system as the national co-convenor of Women's Legal Services Australia, as well as developing the first mentoring and professional development program for family violence lawyers in Victoria.
Whilst at Victoria Police, Zione developed the first human rights training for police by police in Australia and the first human rights, equity and diversity policy in Victoria Police including its field officer policy.
Zione also developed the first ever Socialpreneurship Hackathon linking African Australians into the start-up ecosystem through Incubate Foundation and facilitated community workshops and received submissions from communities to write the first ever African community issues paper and action plan. This community issues paper led to the development of the ten year Victorian African Communities Action Plan with the Victorian government committing $8.6 million over the first two years.
Zione describes herself as a global citizen, having attended schools in Hong Kong, England, Japan, Russia, Nigeria and Australia.
Commenced as LV Board Member: 2021