Our Board
Leadership Victoria is an independent Not for profit. We are a charity and a social enterprise. LV Board Members contribute their time pro-bono to our mission: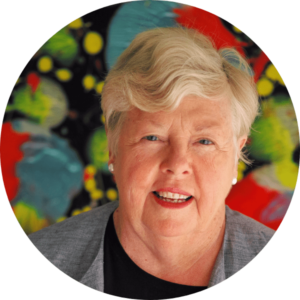 Christine Nixon AO, APM - Chair, Leadership Victoria
Former Chief Commissioner of Victoria Police, Christine Nixon AO, APM has been appointed Chair of Leadership Victoria, marking a significant milestone for the not-for-profit social enterprise at a time when strong leadership has never been more vital.
As the first female Chief Commissioner of Victoria Police, leading 14,000 staff between 2001 and 2009, and leading the Victorian Bushfire Recovery after the 2009 Black Saturday Bushfires, Christine is uniquely positioned to understand the challenges and opportunities of leadership in today's society.
Commenced as LV Board Member: 2022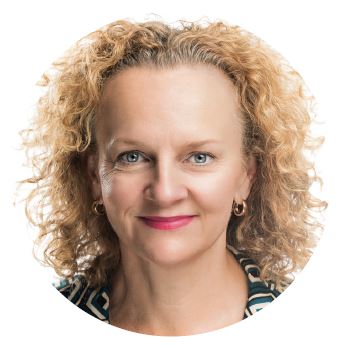 Clare Amies (WCLP'11)
Clare is CEO of genU. She was previously CEO of WorkSafe Victoria and held a number of executive roles in Executive Director of Insurance at WorkSafe and held a joint executive position with the Transport Accident Commission and WorkSafe in Health Strategy, before she became CEO.
Previous to this, Clare was the CEO of Western Region Health Centre. Clare is a Harvard graduate, holds a Bachelor of Arts, Bachelor of Social Work, Master of Social Work and Graduate Certificate in Public Policy and Management. She is a Graduate Member of the Australia Institute of Company Directors and a Williamson Leadership Program alumna from 2011.
Commenced as LV Board Member: 2016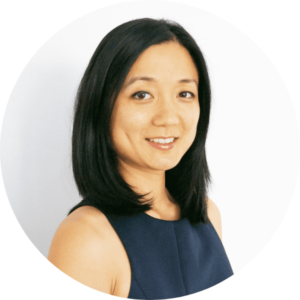 Sandra Chui
Sandra is the CFO of Merricks Capital, an investment manager specialising in senior secured private credit funds across Commercial Real Estate, Agriculture and Infrastructure. Sandra is a member of the groups Audit Risk and Compliance Committee, and as an Executive, she oversees the firms investment operations, finance, tax, insurance, property, IT, marketing and people. Sandra is also a Board Member and Chair of the Finance Committee of Glen Education.
Prior to her role at Merricks Capital, Sandra was Group CFO of Australia's largest workforce solutions group, IntoWork Australia, and CFO of Australian Energy Market Operator Limited (AEMO).
Sandra holds a Bachelor of Business (Accounting) and Bachelor of IT at Monash University. She is a member of the Institute of Chartered Accountants (ICAA), and Graduate Member of the Australian Institute of Company Directors (GAICD)
Commenced as LV Board Member: 2023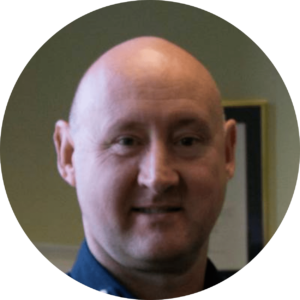 Mark Langhorn (WCLP'18)
Mark is an Inspector with Victoria Police with a background in strategic planning and risk management. Mark has worked across government to shape the policy agenda with the purpose of improving community safety outcomes. In 2019, Mark partnered with LV to develop the Greater Dandenong Young and Emerging Community Leaders Program which received a Multicultural Award for Excellence from the Governor of Victoria.
Mark is a current committee member of Scleroderma Victoria. He is a Churchill Fellow and holds a Master in Public Policy and Administration, Master in Research and Graduate Diploma in Executive Leadership. He is passionate about developing leaders and enjoys giving back to LV as a guest speaker for both the Williamson and Cardinia Community Leadership Programs.
Commenced as LV Board Member: 2020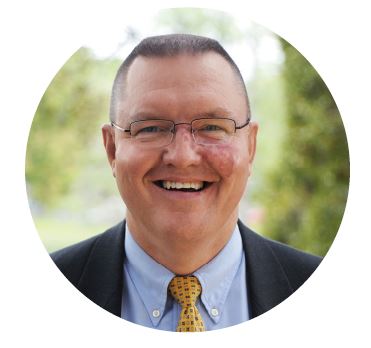 Jed Macartney OAM - Chair, Leadership Victoria Foundation (WCLP'05)
Jed has a portfolio of non-executive director interests after a successful career in the not for profit, corporate and government sectors. He has an MBA and Dipeng (Aircraft) and is a Graduate member of the Australian Institute of Company Directors.
His most recent role was in the NFP sector as the CEO of Independent Disability Services. Before entering the NFP sector, Jed held senior commercial roles in the rail and aviations sectors, including starting a locomotive manufacturing business during his Williamson year in 2005.
He started his career in the RAAF as a technician and rose to Senior Officer level and was awarded the Order of Australia Medal in 1997 for his services to RAAF Transport Aircraft engineering and logistics.
In addition to LV, Jed is currently actively involved in the community as a Board Member for the Melbourne Forum, Member of the Queen Victoria Markets Committee of Trustees, President of the Essendon Canoe Club and a volunteer broadcaster at community radio station 3RRR. He is a Past Chair of the YMCA Bridge Project Community Council and a past President of the Melbourne Rugby Union Football Club.
Commenced as LV Board Member: 2010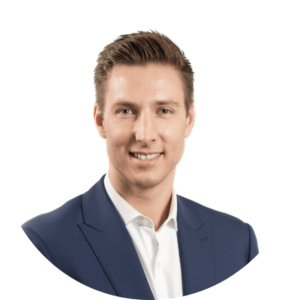 Jarrod McLauchlan (WCLP'15)
Jarrod is a Senior Partner with Davidson Executive & Boards and has more than 15 years' executive search experience across the public, private and not for profit sectors.
Having had a long association for more than a decade with Leadership Victoria, firstly as a corporate partner and then as a participant and alumni, Jarrod has completed the NFP Board Orientation Program (2013) and Williamson Community Leadership Program (2015). Highly networked, Jarrod will be working with the Leadership Victoria team to drive an alumni engagement strategy to amplify the organisation's impact.
A father of two young boys and a passionate and engaged leader, Jarrod is motivated by the aspiration of a connected and strong community and understands the key role which Leadership Victoria can play in realising this. He holds a Bachelor of Business from RMIT majoring in Human Resource Management and is a corporate member of the Melbourne Chamber of Commerce, IPAA Victoria and LG Pro.
Commenced as LV Board Member: 2020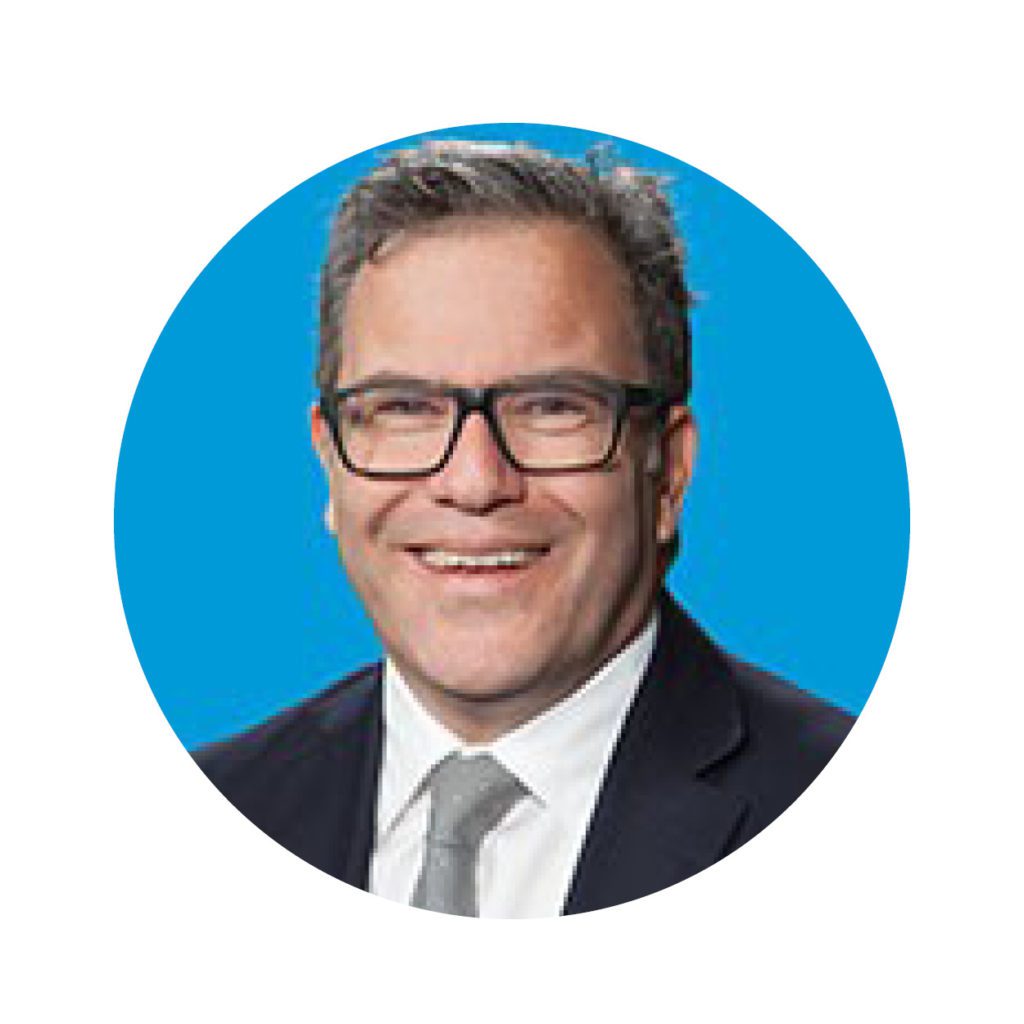 Guy Mendelson (WCLP'11)
Guy is the Managing Director, Business Owners at ANZ.  He is responsible for ANZ's Business Owner Portfolio, including propositions, products and key customer journey's. Guy joined ANZ in 1999 and has held a number of key executive positions such as General Manager, Small Business Banking, Head of Asset Finance, Transaction Banking and Commercial Broker, State Manager Business Banking, Victoria, Head of Commercial Cards and Head of Personal Loans.
Outside of ANZ, Guy is a shareholder and advisor to a start-up business focused on providing digital e Learning solutions to Australian secondary schools.  He is also a member of the Audit and Risk Committee for the Brotherhood of St Laurence. Guy completed the Williamson Leadership Program in 2011, has been a frequent guest presenter at the Igniting Leadership Programs over the past four years and shares a deep interest in and passion for LV.
Commenced as LV Board Member: 2020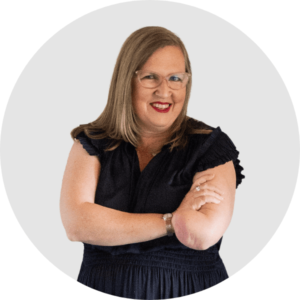 Emma Olivier (WCLP'18)
Emma is the founder and CEO of Twenty Percent, a disability Advisory working with Corporate Australia.
With over 30 years consulting experience and having been born without a left hand, Emma understands from her own lived experience the challenges and opportunities of having a disability in corporate Australia. Her extensive experience includes working in varied industries in Australia and overseas. As a managing director at Accenture, she was the executive sponsor for disability inclusion in ANZ Accenture for three years. Over this time, the employee reference group grew significantly and was a finalist in the 2022 Australian Network of Disability awards. Her vision as founder of Twenty Percent is to work with organisations to help unlock the superpowers of disability in their own workforces, customer bases and how they engage in the communities they operate in. Emma is active in the community at the local and state levels. She is Victoria's first one-armed surf lifesaver and volunteers with Starfish Nippers, the life-saving skills program for children with a disability. She was appointed to Life Saving Victoria's Audit, Finance and Risk Committee in 2019. Emma has been a member of Bayside Council's Disability Access and Inclusion Advisory Committee since its inception. In 2021, she was a nominee for Bayside Council's Citizen of the Year.'
Commenced as LV Board Member: 2021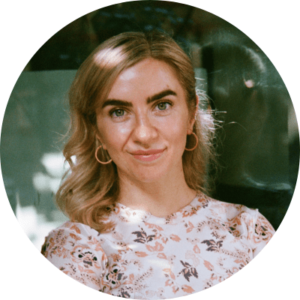 Nevena Spirovska
Nevena Spirovska is an advocacy director, strategic communications specialist, and writer with a passion for contributing to and enriching the LGBTIQA+ community.
She works at the Centre for Excellence in Child and Family Welfare, Victoria's peak body for children, young people, and their families, and contributes to her communities as a board and committee member of for-purpose organisations including Thorne Harbour Health, Victorian Pride Lobby, and GiveOUT Australia.
Nevena has previously held senior positions in the Victorian Parliament and judiciary, and represented Australia as a civil society delegate to the United Nations Commission on the Status of Women. Deloitte and Google named her one of the Outstanding 50 LGBTI+ Leaders of 2020.
Nevena has completed the Australian Institute of Company Directors Company Directors Course (MAICD), Australian Progress Fellowship, the Victorian Government/Leadership Victoria LGBTIQ+ Leadership Program, and Pathways to Politics at the University of Melbourne. She is currently undertaking a Masters of Public Policy and Management.
Commenced as LV Board Member: 2023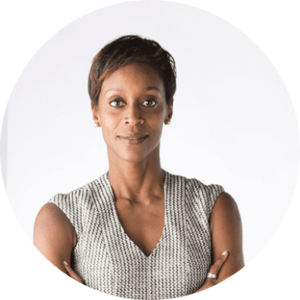 Zione Walker
Zione is a lawyer, social entrepreneur and Executive within the Victorian Public Service. She is the co-founder of Incubate Foundation and founder of Change Architex. Zione has experience in systemic, structural and organisational change. She has worked at Victoria Police, Womens Legal Service, Victoria Legal Aid, the Victorian Aboriginal Legal Service and now works as a Director within the public service.
Significant work she has led in her various roles include, some of the most significant family violence reforms in the family law system as the national co-convenor of Women's Legal Services Australia, as well as developing the first mentoring and professional development program for family violence lawyers in Victoria.
Whilst at Victoria Police, Zione developed the first human rights training for police by police in Australia and the first human rights, equity and diversity policy in Victoria Police including its field officer policy.
Zione also developed the first ever Socialpreneurship Hackathon linking African Australians into the start-up ecosystem through Incubate Foundation and facilitated community workshops and received submissions from communities to write the first ever African community issues paper and action plan. This community issues paper led to the development of the ten year Victorian African Communities Action Plan with the Victorian government committing $8.6 million over the first two years.
Zione describes herself as a global citizen, having attended schools in Hong Kong, England, Japan, Russia, Nigeria and Australia.
Commenced as LV Board Member: 2021