The Joan Kirner Emerging Leaders Program honours the legacy of the late Joan Kirner AC. As Victoria's first woman premier, she blazed a trail for women in public life and public office. The program honours this legacy and supports future generations of young Victorian women to follow in her footsteps.
Program Overview:
Joan Kirner Emerging Leaders Program
The program aims to empower and support women to identify the leadership challenges they face, and develop practical skills and strategies to advance their leadership careers. Delivered in partnership with Leadership Victoria, round one of the program will be held from 27 June to 8 August 2022.
Participants will take part in interactive learning development workshops, collaborative group work, structured networking and mentoring activities, and hear from guest speakers that are shifting the perceptions of young women in leadership.
Applications for Round two of the program specifically for women employed in non-traditional and male-dominated industries. This round will focus on addressing the particular leadership challenges experienced by women working in these industries. Applications are now closed.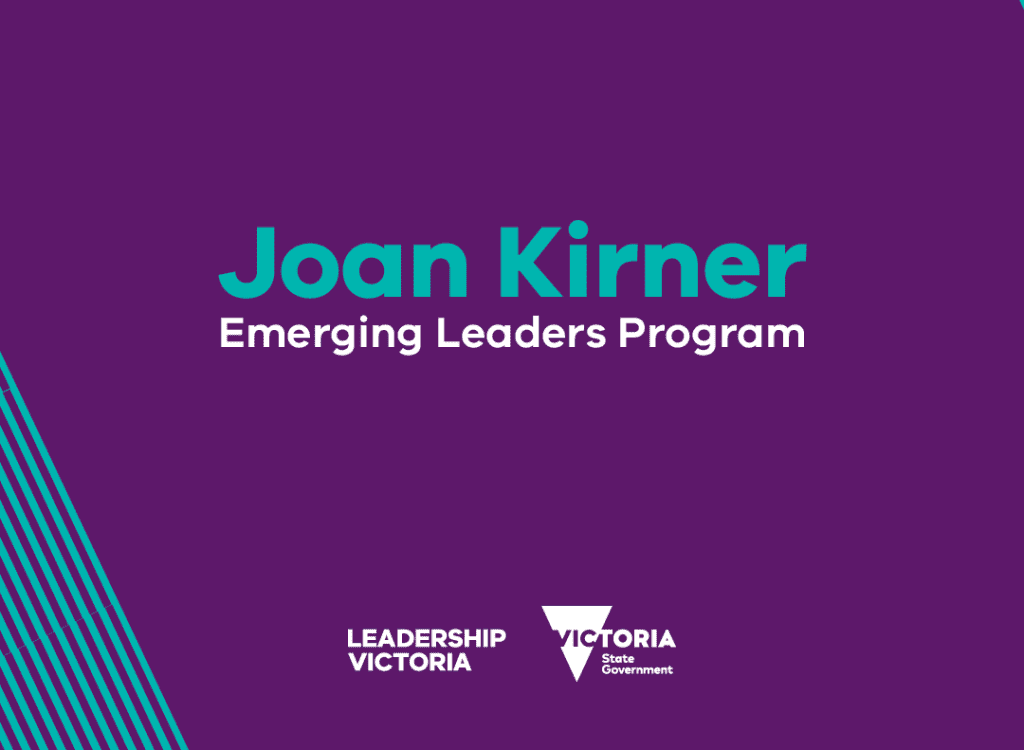 The Victorian Government is proud to support women to attend the program by reimbursing childcare, accommodation and travel costs. Please note that reimbursement is capped and assessed on a case-by-case basis.
Read the Application Guide to help you prepare your application.
Eligibility
You are eligible for the Joan Kirner Emerging Leaders Program if you:
identify as a woman;
are aged between 22 and 40;
live in Victoria, regardless of residency or citizenship status; and
consider yourself an emerging leader.
We encourage women with diverse lived experience to apply, including Aboriginal women, women from culturally and linguistically diverse backgrounds, women of colour, and the LGBTQI+ community.
Assessment Criteria
For Round one, you must be available to attend the program on the following dates:
Wednesday 5 October 2022 (in person attendance)
Thursday 6 October June 2022 (in person attendance)
Thursday 20 October 2022 (online attendance)
Thursday 27 October 2022 (online attendance)
Thursday 3 November 2022 (in person attendance)
The program does not provide an accredited qualification.
Assessment Process
Applications for Round two are closed.
Leadership Victoria will convene an assessment panel to review your application based on your response to the selection criteria, and provide recommendations to the Minister for Women. You will not be required to attend an interview.