About the Victorian LGBTIQ Leadership Program 2020
The Victorian LGBTIQ Leadership Program 2020 is a leadership development program that grows and develops participant's leadership skills in a safe and supported environment. Participants will explore how to develop and apply leadership in LGBTIQ community organisations to achieve better outcomes and drive change in the community.
The Victorian LGBTIQ Leadership Program 2020 is for Victorians (18 years +) who are currently in leadership roles (both within an LGBTIQ Organisation or any other organisation) and are looking to enhance their leadership capabilities to make a direct and positive contribution across LGBTIQ communities.
The Victorian LGBTIQ Leadership Program 2020 will gather a diverse range of LGBTIQ people, who will support, challenge and grow together, building networks and connections that will continue beyond the program. Participants will be empowered through an increased confidence, understanding of their strengths and leadership abilities, LGBTIQ history and achievements, and the experiences of other LGBTIQ leaders.
The Victorian Leadership Program 2020 is being delivered by Leadership Victoria, funded through the Victorian Government's LGBTIQ Community Grants Program.
What will the program offer
The Victorian LGBTIQ Leadership Program 2020 will comprise topics to explore issues, challenges and opportunities unique to LGBTIQ communities, and contemporary leadership theory and practice including:
Leadership development: building skills and leadership capability
Building a peer network to share leadership experience and support ongoing development and practice
Learning from leaders from diverse backgrounds, industries and sectors
Workshops to build practical skills needed to lead community organisations including areas such as driving change, values & ethics, effective communication, media and Influencing the agenda, project management, grant seeking, managing and working with volunteers, understanding how boards work
Connecting and building networks with other LGBTIQ leaders
Opportunity to be matched with a 1:1 mentor to further support your leadership journey and application of the program learnings
Who is eligible for the program?
The Victorian LGBTIQ Leadership Program 2020 is open to individuals who:
Are currently in a position of responsibility or leadership role in an LGBTIQ organisation* or
Are currently in a position of responsibility or leadership role in any other organisation AND can demonstrate a significant interest, commitment and plan to lead for LGBTIQ communities.
* An LGBTIQ organisation under this program is one that is LGBTIQ run and led, and/or whose services or activities primarily benefit LGBTIQ people in Victoria.
Identify as a member of an LGBTIQ community or communities
Are aged 18+
Can commit to attending all the program sessions
Are current Victorian residents
We particularly encourage applicants from Aboriginal and/or Torres Strait Islander communities, culturally diverse and multi-faith communities, those with lived experience of disability, and those living in rural and regional areas and seniors. There will be travel and accessibility funding available for participants who require assistance to attend the program.
Program dates and information
The Program is scheduled from August to December 2020 and consists of 8 program days, an evening welcome event (held virtually) and program graduation.
Due to the current social distancing restrictions in Victoria. Program days will be delivered virtually or in person pending on current advice.
Leadership Victoria and the Department of Premier and Cabinet will consider the viability of moving to face-to-face delivery on Monday July 13 2020.
Any decision will be based on the advice of the Chief Health Advisor, Victoria Government.
The program dates are:
Welcome and Induction Event: Tuesday 28 or Wednesday 29 July (6.00pm – 7.30 pm)
Program Day 1: Saturday 1 August (8.30am – 3.00pm)
Program Day 2: Saturday 8 August (8.30am – 3.00pm)
Program Day 3: Saturday 22 August (8.30am – 3.00pm)
Program Day 4: Saturday 12 September (8.30am – 3.00pm)
Program Day 5: Saturday 3 October (8.30am – 3.00pm)
Program Day 6: Saturday 24 October (8.30am – 3.00pm)
Program Day 7: Saturday 14 November (8.30am – 3.00pm)
Program Day 8: Saturday 5 December (8.30am – 3.00pm)
* If possible days 7 and 8 could be held as overnight residential Sat 5 and Sunday 6 December
Virtual Program Delivery: Programs days that will be delivered virtually will be via the Zoom platform.
" The LGBTIQ Leadership Program was challenging and rewarding. I started this program with a clear understanding of what I wanted to learn, and found myself learning things that I didn't expect to. The technical skills that I acquired were great, but it was the soft intrapersonal skills and additional confidence I gained through this program, I value most. The Program enables you to develop as a person, and deepens your connection to the LGBTQI+ Community, and the folk who're on this journey with you....Moving forward, I certainly want to lead with a more people-centered approach; where consultation, collaboration and innovation are both valued and rewarded."
Participant commitment
By submitting an expression of interest for the Victorian LGBTIQ Leadership Program 2020 you are committing to:
Attendance at all program days and events (minimum requirement for successful completion is 80% attendance)
Meeting all the program requirements including pre-program readings and preparation, group project work and contributing to program activities
Contributing to strengthening of LGBTIQ communities as a result of the program
Application and selection process
If you require assistance in completing the application form verbally, please email info@leadershipvictoria.org We will arrange for your application to be completed via Zoom or a Phone call, where your answers will be recorded against your application.
Fill out an online expression of interest by 10pm Sunday 5 July
Interviews will be conducted virtually on Zoom
We may contact your referee or the person who wrote your letter of support to provide more information in support of your application
Shortlisted applicants will be invited to attend an interview with the selection panel. Interviews will be between Wednesday 15 – Friday 17
All applicants will be notified the outcome of their application mid-late July
Need more information
Answers to Frequently Asked Questions can be found here. For more information or assistance with the online application form, contact Leadership Victoria: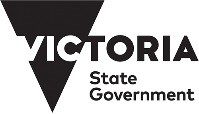 The Victorian LGBTIQ Leadership Program 2020 is supported by the Victorian Government
Program details are correct at time of publishing and are subject to change without notice. Please view our terms and conditions which includes information about our cancellation policy.