On Wednesday 20 November, we held the 2019 Graduation at State Library Victoria to celebrate Williamson and Folio graduates alongside their partners and supporters, and the wider LV team. Elaine Montegriffo, LV CEO and Chris Kotur, LV Leader in Residence, opened the event by extending their congratulations to the 2019 cohort and reflecting on the year that was.
In the evening we held the Leadership Victoria 2019 Celebration December at Zinc, Federation Square. Our 2019 Williamson and Folio Community Leadership Program Graduates came together with friends, family, LV partners and supporters in celebration of their completion of the programs. The energy in the room was palpable as our MC Kylie Belling (WCLP'17) led us through the evening of speakers including Keynote speaker Chin Tan (WCLP'98), Race Discrimination Commissioner and Jacinda Richards, 2019 Igniting Leadership Program Scholarship Recipient and L2R Dance Founder followed by the announcement of the 2020 Williamson cohort and 2020 scholarship recipients. Thank you to all those who made it to the event and to those who couldn't.
To see highlights of the evening, check out this great video.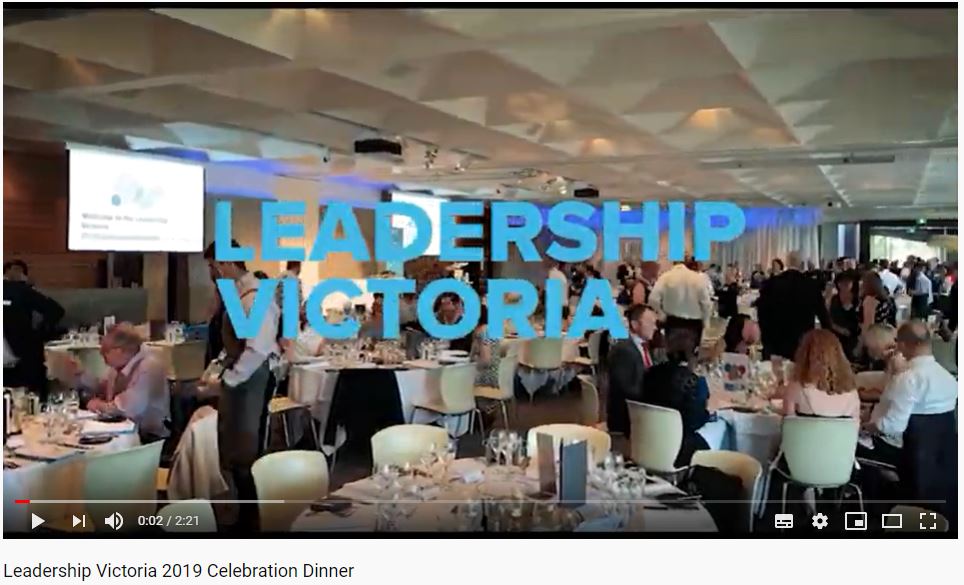 We've put lots of photos on our Facebook page, so feel free to tag yourself and share.
You can also read about our 2019 graduates in our 2019 Yearbook – Leading with Purpose, which is now available on our website.
Interested in taking your leadership to the next level in 2020? Check out our new 2020 Leadership Programs brochure here.