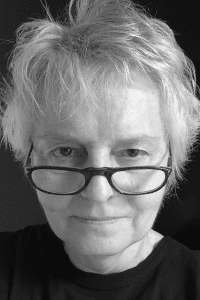 Christine Kotur BA Med MAICD (WCLP'94), is Leadership Victoria's Leader In Residence. Chris is a well known, highly regarded designer of and contributor to leadership programs around Australia and is particularly well known for her successful work as a strategist and advisor to leaders and communities as they take on the work required to adapt to complex changes.
Chris is a trusted adviser to chief executives, directors, board members and senior leaders. She is a specialist facilitator for board induction and strategic planning and has many years experience in strengthening community leadership.
She has unique insights and understanding of what leaders need to know and be able to do to deal successfully with adaptive challenges. Chris has facilitated consultations around Victoria for two Royal Commissions (the 2009 Bushfires Royal Commission and the 2015 Royal Commission into Family Violence). She was appointed to similar roles for the 2011 Flood Review, the Government review of 2013 Harrietville fires, the 2014-15 Hazelwood Mine Fire Inquiries and the Inquiry into the EPA.
She is a highly regarded presenter, appearing at conferences and leadership programs and providing specialist content on leadership, board dynamics, governance, strategy and improving organizational performance by learning from excellent practice.
Chris has a distinguished career serving as a chief executive, ministerial advisor, university Pro Vice Chancellor, council and board member and as a director and trustee.
Chris has undertaken extensive leadership and management development at Harvard University and holds degrees in Arts and Education.
She is an active member of prominent CEO and Chancellor's Circles. She is a Fellow of the Williamson Community Leadership Program, an alumnae of the Cranlana program and a member of the Australian Institute of Company Directors.